Body Fabulous Online Shop
Delivery is ONLY available to mainland UK. Orders are normally shipped next working day but can arrive in separate packages so allow 5 working days for all your supplements to arrive. Any problems please email info@mybodyfabulous.co.uk
For fresh juice orders please visit our juice shop - here.
Selenium 200µg plus A+C+E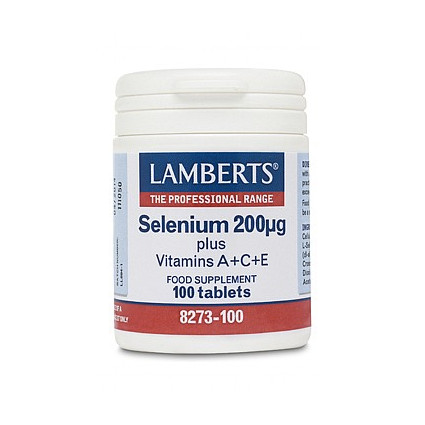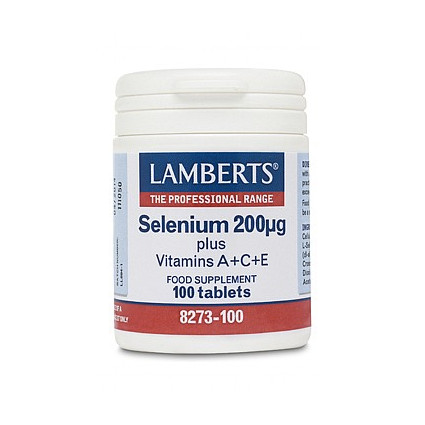 Selenium 200µg plus A+C+E
Including Vitamins A+C+E, one-a-day formula. 100 tablets.
Provides 200µg selenium (twice the level found in most products)
Combined with significant levels of vitamin A, vitamin C and vitamin E
Selenium contributes to the maintenance of normal hair and nails as well as the regular function of the immune system
It is also involved in the protection of cells from oxidative stress (by free radicals) and plays a role in male fertility as it contributes to normal spermatogenesis
One-a-Day formula
Dietary intakes of selenium in the UK during the 70's were nearly twice the level we consume today! Moreover, official figures from MAFF show that the selenium intake for 80% of adults in the UK is now below the
recommended daily intake.

This situation is due in part to the reduction in imports of selenium-rich, high protein wheat used for bread making from North America, coupled with the wide usage of selenium-antagonistic artificial fertilisers and acid rain exposure.

As a vital component of the body's antioxidant defence system, a key player in thyroxine metabolism as well as an invaluable nutrient in reproductive health, falling dietary intakes are a real cause for concern.

Antioxidants are substances that help our bodies to destroy or quench harmful free radicals that are produced quite naturally in the human body and which, if allowed to proceed unchecked, can harm tissues and organs. Like selenium, vitamins A, C and E, are known to play an important antioxidant role in the body.

Lamberts® Selenium plus A, C & E formula supplies 200µg selenium (twice the level found in most products) combined with significant levels of Vitamin A, Vitamin C and Vitamin E. One-a-day formula.
A cream speckled round uncoated tablet.

Each tablet delivers:
Vitamin A400µgVitamin E24mg
Vitamin C80mgSelenium (as L-Selenomethionine)200µg

Tableted With:
DiCalcium Phosphate Cellulose Crosslinked Cellulose Gum Silicon Dioxide Stearic Acid Magnesium Stearate.

Disintegration Time
Less than 1 hour.

Suitable for vegetarians.
Allergen advice
The following list of allergens are excluded: Wheat, Barley, Soya, Eggs, Milk (and milk products), Lactose, Nuts, Sulphites, Celery, Fish, Shellfish, Yeast and Gluten containing ingredients.

Cautions
None known at recommended usage.

Storage instructions
To be stored in a cool dry place and protected from light.

Legal Category
Food supplement.